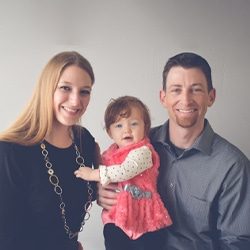 Chiropractor
Jason Schilder D.C.
Every day I get to see patient after patient explaining how chiropractic care has changed their life and the life of their family. Being the hope and delivering results for patients, whether we are your first call or your last call, is why I make it my mission to change people's lives.
I did my pre-chiropractic studies at the University of Wisconsin LaCrosse and then went on to graduate with honors from the prestigious Palmer College of Chiropractic.
I utilize the Gonstead and Webster techniques to provide neurologically-based care which allows us to get the highest level of results.
We provide amazing results for families and individuals of all ages. We have a special passion for the care of pediatric conditions that range from general colic/reflux, ear infections, difficulty nursing, bedwetting, constipation and sleeping challenges to more advanced cases of attention, focus, behavior, sensory, anxiety, depression and emotional challenges.
​
Outside of the office Family comes first! I spend every moment I can with my beautiful wife, Caroline, and our daughter Brinley. I enjoy being active in the outdoors and spending some time on the golf course.
​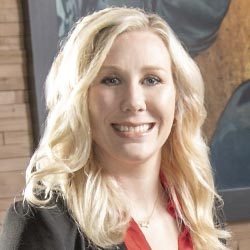 Chiropractor
Emily Johnson D.C.
​Dr. Johnson has recently relocated to the Brookfield area and has started her own practice at Health by Hands Chiropractic in New Berlin, WI. She uses the Gonstead specific system. This system uses an instrument called the nervoscope to detect irritation of the nerves. She will find and remove the nerve interference (subluxation) through an adjustment by hand.
Dr. Johnson takes a holistic approach to health and would love to help you and your family's body function at its optimal potential. She enjoys taking care of patients from newborns, pregnant mothers, families, elderly and athletes.
Dr. Johnson graduated from Palmer Chiropractic College as the Salutatorian of her class. She graduated Suma Cum Laude from UW Whitewater with a major in Pre- Biomedical Sciences. In her free time, she enjoys playing basketball, fishing and spending time with her family.
Dr. Johnson volunteers at the Alternative High School and with the Walworth County Teenage Parents Group. Dr. Johnson enjoys helping educate young parents on wellness and adjusting the children. Dr. Johnson firmly believes it is better to raise healthy children than to fix broken adults.
Dr. Johnson is currently accepting new patients and is excited to help you on your journey to wellness!
Dr. Emily is a Medicare, Medicaid, and United Healthcare provider.
OFFICE HOURS
---
Monday
7:30am - 12:00pm
2:00pm - 6:00pm
---
Tuesday
Closed
---
Wednesday
8:00am - 12:00pm
2:00pm - 6:00pm
---
Thursday
2:00pm - 6:00pm
---
Friday
8:00am - 12:00pm
---
Saturday
Closed
Health by Hands Chiropractic
16645 West Greenfield Avenue Suite D
New Berlin, WI 53151
(262) 788-5940